COEX - One of the "100 Italian Circular Ecomony Stories"
Along with Zanolo, Torcitura Padana is one of the 100 most innovative companies according to the "100 Italian Circular Economy Stories" report on Italian success stories in the circular economy sector, curated by the Symbola Foundation for Italian quality and the Enel Group.
Virtuous production traditions and the all-Italian ability to transform limits into new opportunities make our country one of the most advanced in terms of the green economy and circular economy (source Eurostat). This is demonstrated by the 100 Italian companies - companies, research centres and non-profit organizations - presented in 100 Italian Circular Economy Stories Report published by Symbola and Enel Group: "'made in Italy' is a mark of beauty and quality, as well as innovation and sustainability, in line with the UN's sustainable development objectives". 
The Report presents 100 Italian success stories from all sectors and industries - from agriculture to clothing, from chemistry to mechanics, from design to furniture - because in the circular economy, there are not only best practices in terms of reuse and recycling or virtuous examples of using secondary raw materials, but also "new" products, the result of research and development of the most innovative companies, often in collaboration with universities, which can open new market scenarios and offer new opportunities to the green economy and the made in Italy mark.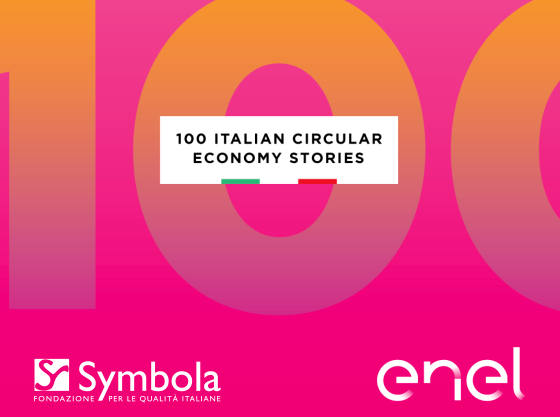 It is precisely in this type of case study that COEX fits in, the world's first technology that makes cellulose-based vegetable fibres (cotton, linen, viscose, hemp) 100% fireproof, by changing the molecular structure, i.e. without any alteration and use of chemical additives or resins to make the products fireproof. COEX innovation is completely natural: in fact, the three elements that act against flames are phosphorus, nitrogen and sulphur: the first creates a fireproof barrier, the second reduces oxygen, combating combustion, and the third guards the cellulose, preventing the process of combustion from starting. 
Until COEX came along, there were no natural fireproof fabrics, only flame retardant synthetic fabrics that end up in the landfill at the end of their life cycle, or natural fabrics treated with additives that - in addition to containing potentially harmful substances, such as formaldehyde - partly compromised the aesthetic qualities and comfort.
"COEX is a "story" of the research and innovation conducted by two Italian textile companies: Torcitura Padana Spa, with a tradition dating back more than 50 years in twisting and ennobling yarn, and Zanolo Spa, in yarn dyeing, which reacted to the crisis by focusing on Made in Italy and innovation, ensuring a safe and sustainable lifestyle.
A true "discovery" made possible thanks to solid know-how and an entrepreneurial and productive approach, where innovation is the driver and sustainability is the premise. "We are very proud that the study conducted by Symbola and Enel Group recognises our drive for innovation that focuses on circular economy and sustainable development. The only one possible from our point of view" says Simona Pesaro, president of Torcitura Padana. 
In fact, COEX not only provides guarantees in terms of fire protection, it also provides guarantees of sustainability and green certification for its naturalness and for the fact that made of Coex products are biodegradable and potentially compostable (completing the natural biological cycle).
Fireproof fabrics made with COEX have GOTS (Global Organic Textile Standard) certification, the most important international standard for textile products made from organic vegetable fibres, and a wide range of applications, from professional or domestic interior decoration to clothing, from the health sector to the transport sector.
COEX technology can also be applied to wood, and it has a specific international patent to that end.
The preface of the Report signed by Francesco Starace of Enel and Ermete Realacci of Symbola says: "The circular economy renews and enriches our vocation for design". 
COEX is certainly an emblematic example of this. 
Because, without a consolidated tradition of production and an innate vocation for design, without knowledge and a deep respect for natural resources, without a vocation for entrepreneurship and innovation, and more specifically, without solid expertise in textiles and investment in research, 100% COEX made in Italy would never have been possible.
 
You might also be interested