Limonta | Innovation and safety, strategic assets in textiles
Limonta 1893, a historic textile company in the Lecco region, which today boasts a positioning and specialisation as a group in the production of natural and sustainable fibres. Limonta has chosen COEX as its exclusive partner to create "Naturally Safe", a unique collection of 100% fireproof and 100% natural fabrics. Interview with Davide Malagutti, Sales Director, who tells us all about this significant partnership with COEX.
Limonta was one of the first companies to believe in the COEX "revolution" and played an active role in the process of industrialising this innovative technology. What made you believe in this project?
Limonta has always focused on innovation and particularly on the potential of researching and developing natural materials. Over the years, since taking over the leadership of the Paolo Limonta Group, we have focused more on the environment and using sustainable and ecological materials (eco-leather, bio-fabrics, organic carpets, natural yarns, tapestries and low environmental impact jacquards). In particular, the results of the Limonta SpA's Research and Development into the materials and different types of yarns and the use of natural fibres and ecological materials are shared with all industrial departments to encourage innovation across the board. The Group is currently composed of Limonta 1893, which distinguishes the yarns, Tessitura di Lurago which produces the fabrics, Tiba tintoria industriale, which distributes top-of-the-range home textiles and objects, Arredamento Lombardo, which specialises in home textiles, Aunde Italia, leader in fabrics for cars and Limonta Sport. The partnership between COEX and Limonta 1893 originates precisely because we understood the cutting edge of a unique technology, which makes vegetable fibres fireproof.
Limonta has created an entire made of COEX fabrics collection: "Naturally Safe". What do you think are the most fruitful areas of application for the combination of naturalness and fireproof protection? What scenarios are opened up on the market by COEX technology?
COEX has many different areas of application. In particular, 100% fireproof and natural is increasingly sought after, not just in the residential sector - due to the ever-increasing attention to health and well-being that the naturalness of fabrics and furnishing components offer - but also, and mainly, for the contract sector. Today, even the world of hospitality is changing, overcoming anonymity and standardising the furnishings, for the search for a greater affinity with the welcoming and intimate style of the home, and for the need to ensure absolute safety. Today a 100% fireproof protection combined with high quality, comfort and naturalness are the winning aspects.
In your opinion, how essential is safety these days in public and private furnishing textiles, particularly in terms of fire protection?
Nowadays, in public places as well as in the home, ensuring safety and fireproof protection, while also offering the unique feature of having 100% vegetable fibres, is a big plus, a real exclusive feature. This type of innovation certainly needs time to be understood, accepted and applied to reach its full potential, but it is already very popular and is a growing trend.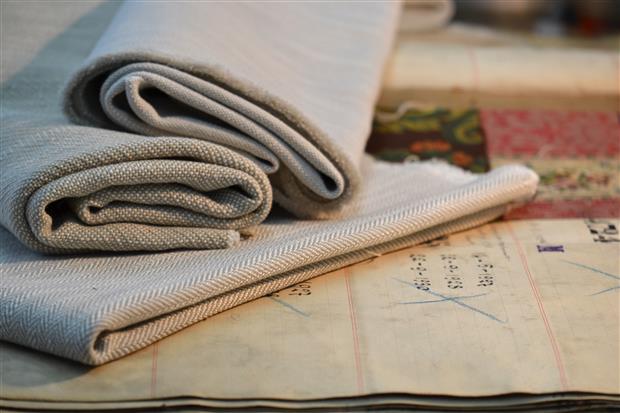 In effect, innovative technologies often come across difficulties in penetrating the market because they undermine the established rules and call the established balances into question. What is the best way to communicate innovation?
I believe that comprehensive, clear and multi-target information is key - and this is something I also see in COEX's approach to corporate communications, like reader of this blog, which demonstrates the many areas of application of COEX technology, from the day-to-day to more technical aspects, broadening the trends of nature, green and sustainable lifestyles - in addition to work aimed at raising awareness of the more specialised targets of architects, interior designers and designers. In fact, this last target finds in COEX innovation the bonuses and specific characteristics - 100% fireproof protection, naturalness, comfort, design and aesthetics - that facilitate the selection of materials and fabrics to be used in design work.
How decisive is innovation for textile companies in creating value and remaining competitive? What is the demand of the market? 
Investing in innovation should not mean that we do not take account of the price demanded by the market. Undoubtedly, the market nowadays wants innovation, design and creativity to be increasingly linked to the guarantee of quality and, more importantly, safety. Innovation and safety are strategic assets for the textiles industry, even when it is decisive to be able to ensure an excellent quality/price ratio.
Having said that, knowing how to capture current trends is essential. When trends move, the market also budges. This is why we were so impressed that Metainitaly chose COEX technology as a trend to look out for in "Scarlett", the new 2019-2020 Fall Winter trend book, presented in Paris from 13 to 15 February at Première Vision.
We are, of course, proud that the Second collection - "Naturally Safe" by Limonta 1893 - was selected to present made of COEX fabrics.
 
COEX is the result of a strong investment in research and innovation by two textile companies. What does innovation mean for Limonta, and so which sectors is innovation key?
Innovation in the furnishing and design sectors means being able to capture and anticipate new needs and trends, combining aesthetics with comfort, quality and, most importantly, safety, exploring all possibilities that Research and Science open up. We "dress up" the ordinary and, as for all sectors that take personal safety into account, I believe that being at the vanguard of technology and innovation are a decisive priority. We have always believed that and, that is why we have believed and continue to believe in COEX.
You might also be interested