COEX innovation is a trend: word of Scarlett!
It is called "Scarlett", the trend book created by Metainitaly, presented in Paris from 13 to 15 February at Première Vision, the clothing fabrics fair. And COEX, technology that makes 100% fireproof vegetable fibres for 100% fireproof natural protection, is highlighted as a trend innovation.
 
Metainitaly, an online journal that provides in-depth, up-to-date information on new technologies and innovations in the multi-sector textile supply chain - from fashion to technical fabrics, from furnishings to design - and conceived in what has come to be defined as the "Renaissance of Italian manufacturing", it publishes two editions, spring-summer and fall-winter, of its "trend book" to signal trends and innovations on a "global", national and international level. 
Exquisite and highly sought manual by companies because it is cross-sectional - fashion, design, home, fabrics, colours, prints - and able to provide a sneak preview of the new moods of the coming seasons, was presented in the "Fall-Winter" edition from 13 to 15 February at Première Vision, the Parisian fair for clothing fabrics, with a new and curious name: "Scarlett".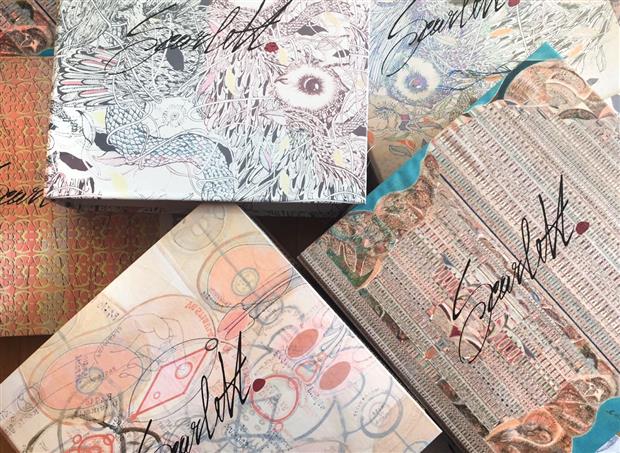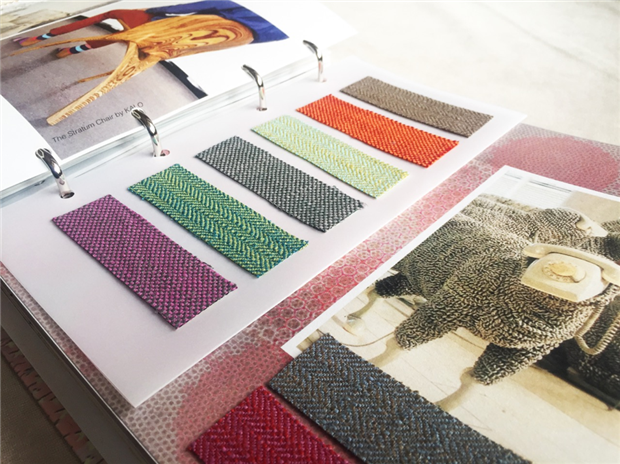 Scarlett, is no longer an anonymous trend book, is a mysterious and fascinating female figure, who can grasp and anticipate new global trends, from textiles to fashion, from design to architecture. Today, trends spread across all areas, from fashion to make up, from furniture to food, picking up different accents and nuances, but born from the same mood, from the same style and feel. Each time different, each time to be captured and interpreted in time, with originality. 
Scarlett follows the changing of the seasons, spring, fall and winter, and offers, as usual, a general macro-theme of sociological inspiration to explain how the trends of our time are born. How then do the moods that animate daily life originate? From dressing to furnishing, from food to leisure time? In short, how our "styles" of life change. 
The Scarlett Fall Winter 2019-2020 edition introduces the concept of "Logging In" to summarise a typical "character" and approach to life "from possession to access" typical of today, of which we provide some striking passages:
"We are moving from the era of possession to the era of access. 
From ownership to information. 
It is essential to have access to networks and not be excluded. 
….
The danger may be the total abandonment of reality 
in favour of a virtual society.
This is why it is important to take back emotions and one's own living space."
….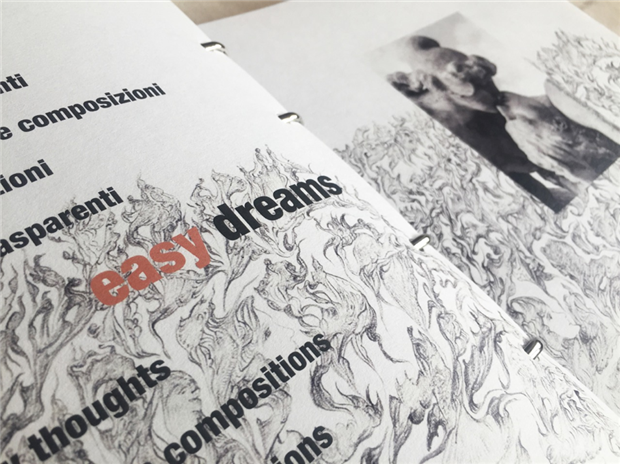 The invasion of technology, the data and metadata empire, the disruptive dematerialization does not "in reality" lead to the complete abandonment of the matter. On the contrary, it now feeds a thirst for authenticity, for real, authentic and natural "things", the need to take back possession of what is vital and anchored to the Earth and the emotion of the return to Nature. This is seen in the natural trend that permeates all areas from fashion to food, from architecture to interior design, which we discussed with architect Simone Micheli in our recent interview.
From these reflections, the seven moods presented in the new edition of Scarlett Fall Winter 2019-20 are born, each introduced by a title, a summary made of keywords, a selection of iconic images taken from different sectors (fashion, design, architecture, etc.) and an accurate proposal of colour signs (coded as Pantone colours) and an assortment of prints, in some cases made by artists ad hoc.
Scarlett is nice to leaf through, to touch...so we will not give away all the contents in this post. Furthermore, in spring it will also be presented in Milan in an event dedicated to fashion designers, interior designers and architects, of which we will give timely updates. 
But, for which of the seven moods of this new edition is COEX selected?
Scarlett Fall Winter 2019-2020 highlights COEX as one of the trends in textile innovation as the only technology in the world able to make cellulose-based vegetable fibres 100% fireproof. Fabrics made of COEX particularly represent the "Easy Dream" mood, which refers to "simplicity, purity, softness, organic shapes, pastel shades..." .
Easy Dream tells of Nature that is dreamed, imagined and relived with respect and new freedom so much to achieve results which are sometimes surreal; fabrics and prints represent nature in the plots made of natural and vegetable fibres and in prints animated by flowers, plants, roots, trees and birds...
Easy Dream underlines how the phenomenon of "dematerialisation" that involves us all at the same time generates a feeling of freedom which, taking away the risk of excessive virtualisation, rather leads to a need to take back reality, in a more free and imaginative way. It tells of a need and of a freer approach to nature, to be reinterpreted and recreated, with respect and creativity. 
Just like COEX, which totally ignores any cellulose-based vegetable origin fibre - such as cotton, linen, viscose, hemp - modifying its molecular structure and enhancing its properties without altering them. With COEX, it is nature itself that raises an effective barrier against fire!
The innovation and philosophy of naturalness and sustainability of COEX technology indicated by Scarlett as a trend in 2019-2020 is, for us, a very important piece of feedback: it is the goal COEX was born for!
Because safety is a priority for everyone, anytime, anywhere, and the 100% fireproof, 100% natural safety with COEX is a trend that is already possible. Word of Scarlett!
You might also be interested