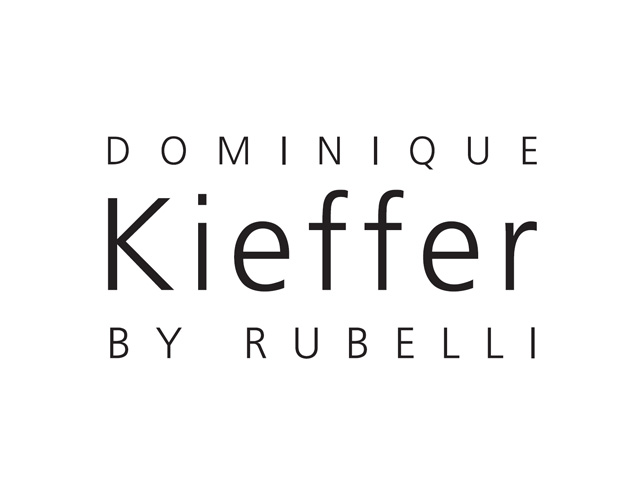 Rubelli
Kieffer by Rubelli: the master craftsmanship rooted in the textiles tradition.
The vision non-conventional of design and all its forms.

From this creative alliance is born the new collection for Kieffer in which the light and air of Paris, the Mediterranean and all its colours live side by side with endless other worlds.
Worlds mixed together with imagination and a touch of transgression so that each fabric has its own very special story to tell.
Smooth, soft velvet. "Scratched" chenille with irregular weave. Jacquard cotton with a Seventies inspiration. Cellular fabrics. Sheer, lightweight gauze. Quilted fabrics as soft as clouds or with a quirky worn look. Cotton jersey which looks hand-knitted.
The colours are those of the sea. Petrol blue. Greyish blue. Turquoise. Teal. Soft and watery colours joined and contaminated by pop shades.
Then all shades of pink. From pink-tinged white to Marsala like a sophisticated make-up palette.
And grey in infinite depths.
Brushstrokes of colour paint the velvet like off-the-scale pointillism. Irregular drops of colour seem to bleach the chenille as in eccentric drip art. Contrast colour yarns interweave and create an unexpected density in the fabrics.

Every fabric in the collection tell in its own way a simple and rarefied beauty. A serene and informal way of looking at the world and the things around us. With a touch of irony.
Visit the site