COEX® partner of the post water exhibition
Set-up with #madeofCOEX unique fabric by Alessandro Bini | Tessuti d'Italia for the exhibition at the Museo della Montagna - Cai di Torino. Profound works by internationally renowned artists and precious archive material encourage us to reflect on a dramatic "Post Water" future and to regain an authentic and vital relationship between Humans and Water, Humans and Nature. That balance, respect and circularity that underpin the 100% natural and 100% fireproof innovation of COEX technology. 
Videos, drawings, photographs, paintings and sculptures by Italian and international artists; works from the collections of Castello di Rivoli - Museo d'Arte Contemporanea, MAMbo Museo d'Arte Moderna di Bologna, Vejle Kunstmuseum and the Collezione La Gaia di Busca; and a wealth of material from the Documentation Centre of the Museo Nazionale della Montagna - Cai di Torino, are exhibited until 17 March in the poignant "Post Water" exhibition curated by Andrea Lerda at the Museo della Montagna. 
Against the spectacular backdrop of the museum in Turin, set in a natural setting of great beauty with a breath-taking view across 450 km of the Alps and the waters of the Po, the exhibition encourages a conscious and responsible reflection on the value of water, an increasingly precious resource, which is increasingly at risk, through works by well-known and contemporary artists such as Gaston Tissandier, Georges-Louis Arlaud, Jeppe Hein, Sebastián Díaz Morales, Andreco, Mario Fantin, Adam Jeppesen, Laura Pugno, Studio Negri, Olivo Barbieri, Jota Castro, Francesco Jodice, Gayle Chong Kwan, Federica Di Carlo, Caretto/Spagna, Marcos Avila Forero, Peter Matthews, Bepi Ghiotti, Giuseppe Penone, Paola Pivi, Pennacchio Argentato, Ana Mendieta, William Henry Jackson and Frank Hurley.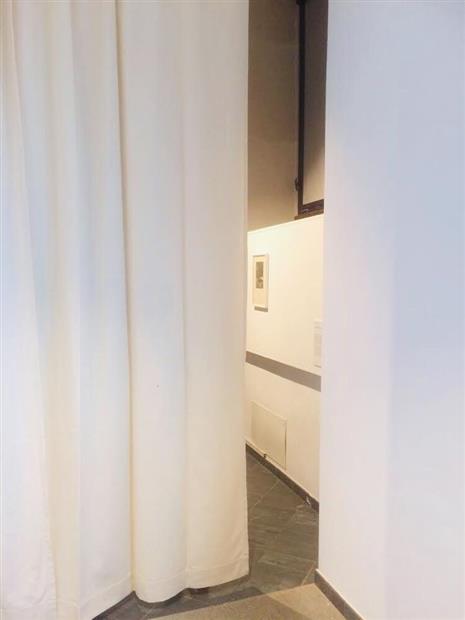 "Melting glaciers, polluted seas and oceans, desertification of lakes and rivers..."
Are just a few of the more alarming phenomena of our time that point to a rupture in the natural balances and cycles and, above all, a relationship between Humans and Nature, and Humans -Water that is increasingly undermined.
The narration for images proposed by "Post Water" is inspired by the myth of Narcissus, the ultimate "ego-centric" man who saw his reflection and became completely entranced by it, and killed himself because he could not have his object of desire. Likewise, the works on display evoke the disastrous scenarios of a "post water" world, inviting us to be aware of and denounce the naive equation that consumption=growth=happiness, of an idea of unlimited progress that leads to the total destruction of Nature and, therefore, humanity itself.
The other feasible path, the only possible choice to avoid total destruction like Narcissus, is recapturing the harmony between Humans and Nature and re-establishing a reciprocal and vital relationship between Humans and Water. New ideal for real progress. It is the choice, for example, of "Nature Based Solutions (NBS)", set out in the latest "World Water Development Report 2018" by UNESCO. 
And it is very in line with the COEX philosophy! In fact, COEX is the only technology based on cellulose molecules that can make vegetable fibres 100% fireproof. It does this through a process that uses natural elements that strengthen the cellulose molecule, and make it fireproof. COEX came into existence from the desire to preserve the ecosystem by enhancing the intrinsic qualities of elements that are already present in nature, such as the vegetable fibre cellulose, and the search for non-impacting and environmentally-friendly production processes, for the creation of 100% fireproof and 100% natural fabrics. To ensure 100% fireproof, but also 100% natural safety.
COEX, you could say, is a "nature-based solution" and so it is no surprise that for the "Post Water" project, #madeofCOEX cotton and linen fabrics have been chosen by our partner Alessandro Bini | Tessuti d'Italia. COEX's partnership with the Museo della Montagna in Turin and the curators of the "Post Water" exhibition actually came about from the common awareness of the major issues of the contemporary ecological debate: respect for the environment, saving of resources, choice of innovating by looking for "natural solutions".
In keeping with the concept of the exhibition, the set-up is designed to "immerse" the visitor in a space of "natural" reflection: the three sections of the exhibition, which take us on a journey from past, to the present and future and to "post water" scenarios, are punctuated by scenographic curtains made of 100% natural and 100% fireproof #madeofCOEX unique fabric by Alessandro BIni Tessuti d'Italia, COEX partner.
And the suggestion aimed at humans today, Narcissus 4.0, is to be aware; to "reconnect" with Nature, to restore a "real" relationship with it; not to consume water limitlessly, reflecting only its image of omnipotence in it; to go back to "immersing yourself" in the water in a "therapeutic bath" because "he who bathes, is not reflected" (Gaston Bachelard) and perhaps goes back to seeing, and seeing oneself! Nice "reflection"!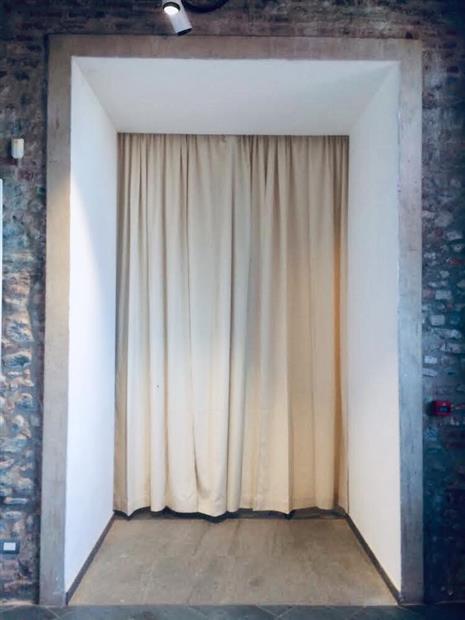 "With COEX®, nature protects you and you protect nature!"
You might also be interested