ALESSANDRO BINI | THE NERVE TO DARE
For Alessandro Bini, knowledge and processing of fabrics is an old family tradition, passed down from father to son. Over time, the choice to become a converter and manufacturer of fine fabrics for furniture, bringing together art, craftsmanship and Italian style, with the foundation in 2015 of Alessandro Bini - Tessuti d'Italia. Today, the company supplies many of the biggest Italian and foreign furniture companies, as well as design studios, establishing itself as a brand that represents Italian innovation and textile excellence throughout the world, with 100% natural and 100% fireproof material, thanks to COEX!
Alessandro Bini was founded as a family textile company. What was the turning point since you took the reins, accompanied by your children? Which market areas do you operate in today? 
Yes, I inherited the profound knowledge and love of fabrics from my father. So I "expected" my two children to set a different course in the company, at all levels and in response to the changes that the textile sector, in my opinion, has now woken up to; to the point that I often hear "Dad, slow down that scares us!". But now it's time to go out and dare! Developing new ideas and projects, focusing mainly and increasingly on two worlds: contract and textiles.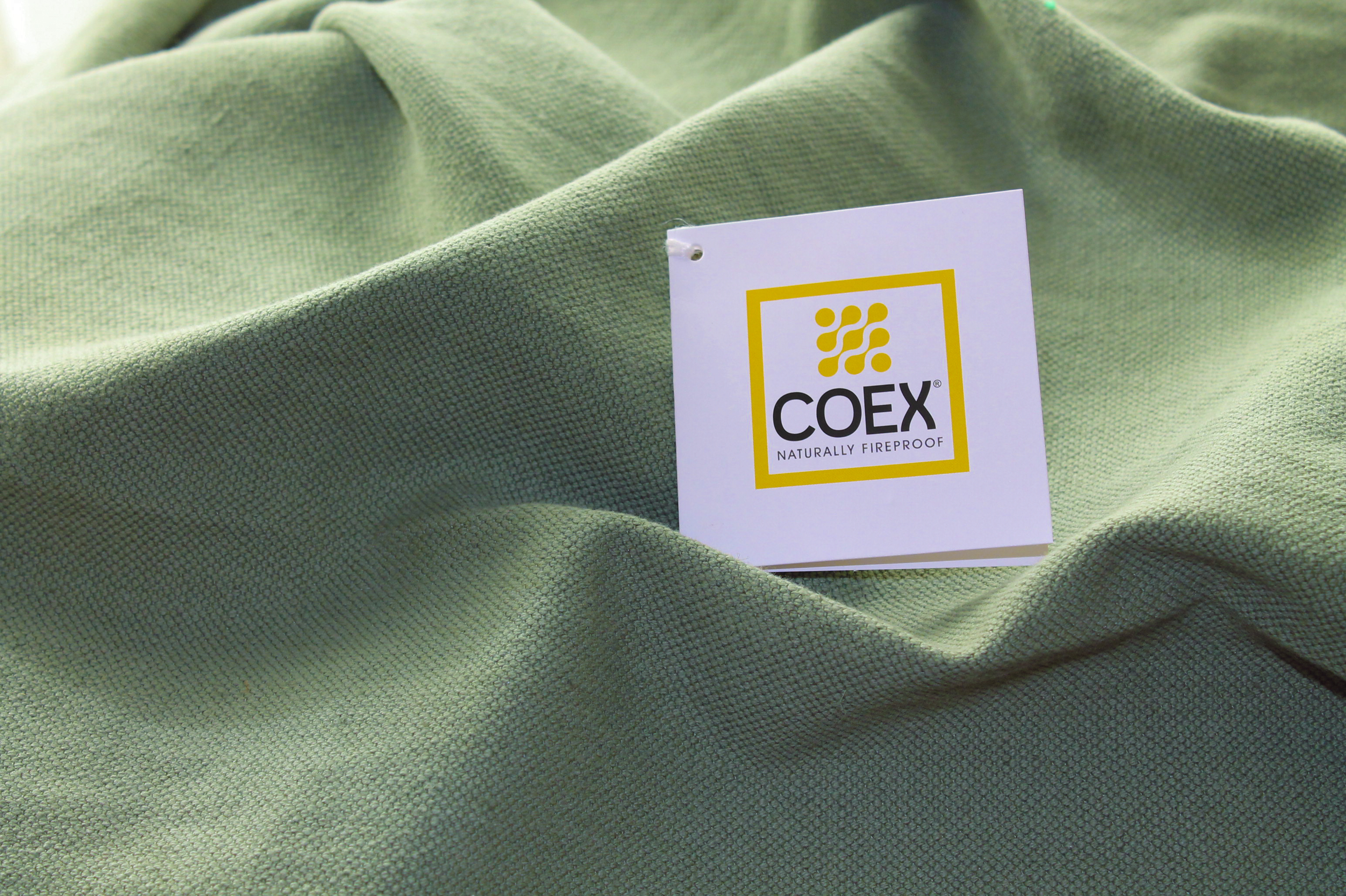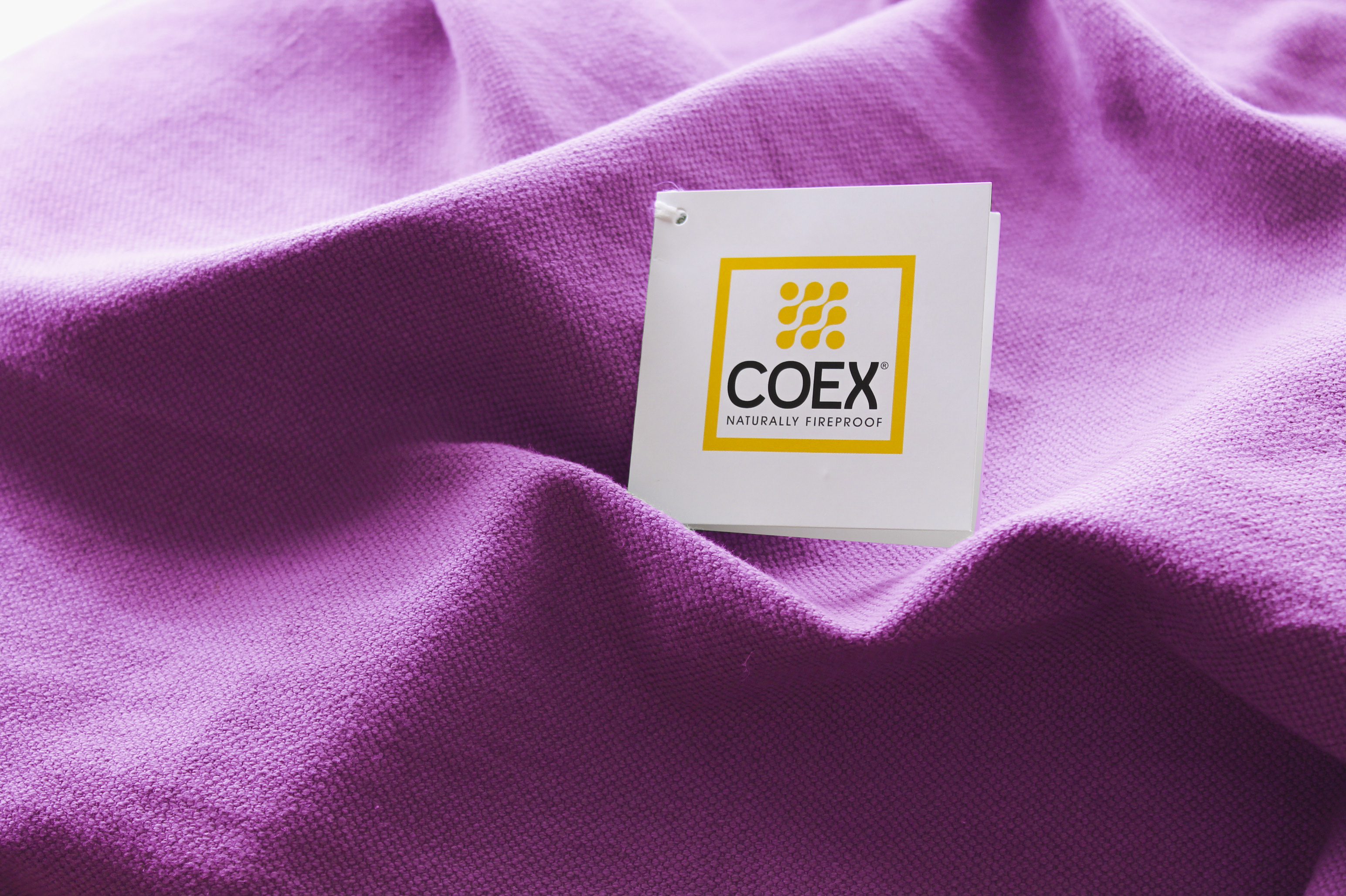 What characterises and best describes your collections? 
Quality, style, innovation and Italian taste. Our core business is natural fabrics that we process to a high level of finishing: with digital printing, nanotechnology but also with a significant component of craftsmanship. We also strongly focus on research on style and increasingly-refined finishes, in addition to the quality of the yarns.
Usually, when we create our fabrics, we seek out young artists to work with, and we will soon be at the Paris and Madrid exhibitions - we have another 11 exhibitions coming up - where we will showcase exclusive collections made by young designers, already approved by renowned textile companies.
Can you tell us about a particularly virtuous case-history where you partnered with an artist?
One really interesting experience was working with Teresa Cinque, a Tuscan artist who is held in very high esteem internationally, especially in the American market. Teresa Cinque creates spectacular fabric shapes, settings and installations. In 2014, for example, she created "Velvet Park" for the New York Consulate, an engaging set design of imposing installations made entirely of fabric, to recreate real wood. Nature becomes fabric through art and through our fabrics, the velvets of the Shakespeare collection. "Velvet park" has received a lot of feedback, further confirmation for us of the uniqueness of the "Textile and Art" combination that we feel has always been part of us. I am from Florence and I have very vivid memories of "Sundays at the museum", when I was six, holding my father's hand: a love for art that has shaped me and that I hope to transfer in the pursuit of quality, including the aesthetic quality, of our products.
Quality, style, a long tradition and expertise in processing fabrics, but also a constant vocation for innovation. What does innovation mean to you?
That textiles is an ancient "art", but I think that it still can, and must, carry on always evolving, preserving the tradition but "regenerating" through innovation. For us, innovation and craftsmanship are "tied with a dual thread". We do a lot of experimenting when researching new natural fibres and yarns and we pay a great deal of attention when selecting looms: they must never be too fast, so that the fabrics are always very rich and processed with extreme care. A particularly tangible sign of innovation is our partnership with COEX, which attracts a great deal of interest from the architects and designers we work with, precisely because COEX technology is the only technology that combines the 100% fireproof safety properties, which are increasingly required these days, with quality, including in terms of wellness, comfort and aesthetics of 100% vegetable fibres.
Alessandro Bini | Tessuti d'Italia is actually, primarily, love for natural yarns: how did this partnership with COEX come about?
We have always been attentive to all aspects of innovation in the field of natural fabrics and vegetable fibres, with a particular interest in fireproofing. Today, COEX is the only technology in the world that makes 100% fireproof vegetable fibres without altering the composition, and actually reinforcing the "natural" properties of the fibres. Made of COEX fabrics are also biodegradable, hypoallergenic and compostable. These are all important features that we are no longer willing to surrender in our products, for domestic and retail use, but also increasingly for the contract sector in general.
How much is the matter of 100% fireproof safety spoken about today in interior, public and private design? 
Today there is great focus on safety matters, both for public and private furniture, and we have always been particularly attentive to the most innovative fireproof solutions, which contribute to enhancing all the inherent characteristics of natural fabrics, including in terms of health and well-being, and also with great respect for the environmental impact. The import market for polyester fireproof fabric is certainly the majority share in Italy, but for us, choosing the natural was a real choice, in support of Made in Italy and quality.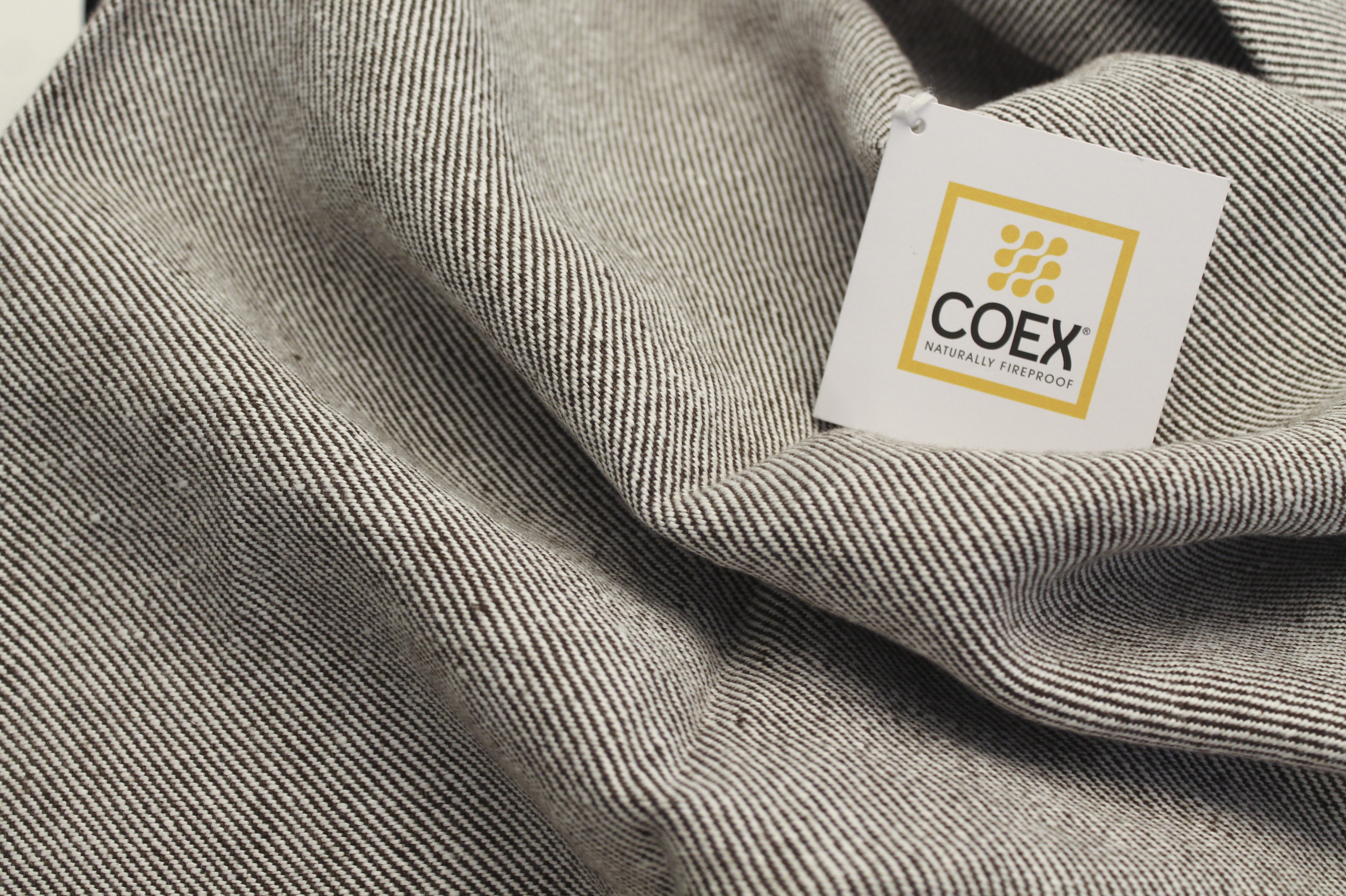 For Alessandro Bini Tessuti d'Italia, Made in Italy is actually a positioning in name and in essence.
Yes, made in Italy for us is synonymous with style, excellence at all levels and, therefore, also innovation (QED COEX!): a quality that we desire, as mentioned, are the distinctive features of our collections, all made in Italy. Specifically, we are increasingly internally developing the Style Department, because we focus on the customisation of textile products and collections: for example, by creating ad hoc designs that are not replicated and that are made as exclusive, personalised productions! Today, the Made in Italy brand is still renowned throughout the world for its taste, style, a sophisticated aesthetic, and this is an increasingly typical aspect in a sector like ours, which is increasingly inflated by low-cost, low-level standard productions. For us, the same quality of service also means personalisation: because we offer our customers the opportunity to study and design fabrics through a process tailored to their specific needs.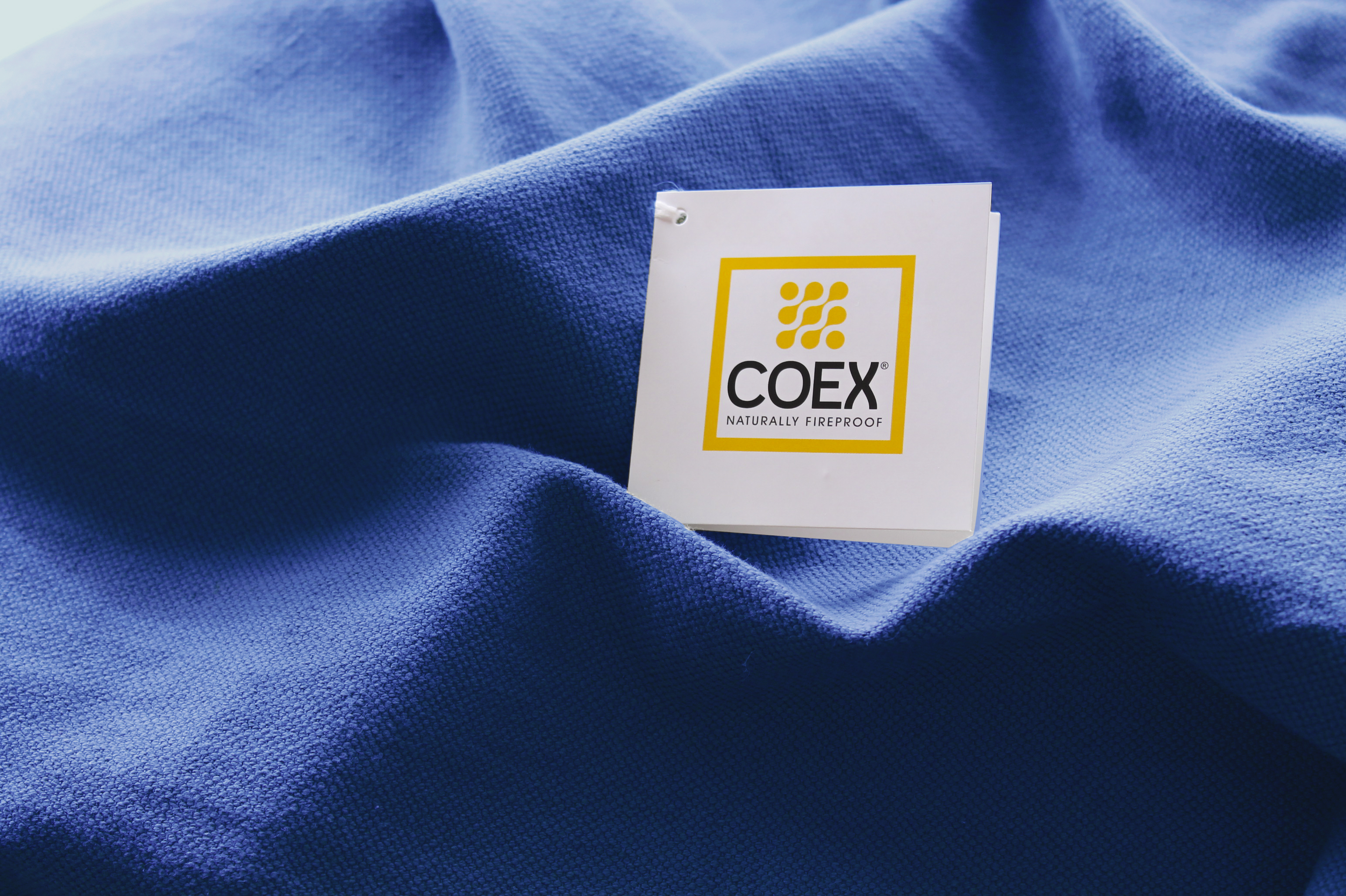 Where is your market "positioned", predominantly in Italy or abroad?
We work a lot in Italy, but we are developing and aiming to have an increasing presence in foreign markets; particularly in the most advanced and consolidated markets that hold Made in Italy and natural fibres (linens, cottons, silks) and fireproof fabrics in high esteem, such as Northern Europe, Russia, America, China and Australia.
What are the next new challenges for Alessandro Bini - Tessuti d'Italia?
Our ambition is to keep on reinforcing the company's long-established mission, namely, to strive towards a production focused on Made in Italy's inherent quality and style, always at the cutting edge of trends and innovation, and the offer of an exclusive service that, thanks to the stock in our warehouse, ensures shipment and delivery in Italy within 24/48 hours and 72-hour worldwide delivery. Ultimately, having the natural fibres sector as our core business, in the coming years we will focus even more on environmental sustainability, including by taking challenging, innovative and onerous decisions, which I would like to keep under wraps for the time being. For a long while, we have been paying close attention to environmental matters throughout the production chain, from the management of materials, including packaging and shipping materials, through to the choice of ecological processes of the painting of the fabrics. But, mainly, our partnership with COEX has been a real breakthrough in terms of innovation and sustainability, perfectly consistent with the choice of natural fibres and of made in Italy, and in line with the "nerve to change", both for the approach to textiles, and to life more generally, and from a circular economy perspective. In short, with the "nerve to dare" that sets us apart and best describes us.
The future development of the company also provides for the strengthening of the contract sector, in which being fireproof is an essential prerogative, which, to date, represents an important growing source of income for the company.
You might also be interested