Pantone's shades of the summer
There is a "natural" affinity between COEX and the Pantone Color Institute's colours for 2017. At the top of the list is Greenery, The Colour of the Year, which satifies our desire for nature and verdance.
Each year, the Pantone Color Institute, the No. 1 authority on colour, offers us "a colour snapshot of what is happening in our global culture" by defining its Fashion Color Report. In 2017, as a sign of a widespread yearning for nature and "green" - which is at the very heart of COEX technology - Greenery, a yellow-green shade, was chosen as the "Colour of the Year". This is because it provides us with "the sense of reassurance we yearn for amid a tumultuous social and political environment. Satisfying our growing desire to rejeuvinate and revitalise, Greenery symbolises the reconnection we seek with nature, one another and a larger purpose" (Leatrice Eiseman, Executive Director of the Pantone Color Institute).
Fresh and zesty, Greenery evokes the lushness of nature and its perpetual renewal. It is particularly suited to interior design and furnishings, including fabric, because of the way in which it responds to our need to "oxygenate and reinvigorate": something we yearn for indoors too, whether at home or in the office where most of our time is spent.
Likewise, the influence colours have on our psychological, physical and emotional wellbeing has been proven by chromotherapy. If we wish to ensure our wellbeing, we need to make sound choices, not only in the fabrics and materials we wear and furnish with – which should be 100% natural and safe, where possible and not chemically treated – but also the right shades. And, if green is the quintessential colour of nature and evokes a sense of balance and dynamism, then Greenery, which is well suited to neutral and warm brown shades, will undoubtedly contribute to transforming an environment into an oasis of peace and wellbeing, providing the feeling of vitality typical of the great outdoors.
Again, in response to our need for energy and vitality, the Pantone Color institute offers us Primrose Yellow, a sunny yellow shade and a metaphor for summer days filled with good cheer and sunshine. 
Although the most popular shade for the height of summer may be crisp white, for both clothing and soft furnishings – the materials of choice being linen, cotton and hemp, also available in COEX total white – the Pantone Color Institute proposes two intersting pink palettes for Summer 2017: Pale Dogwood is a subtle, dusty pink, which derives its name from the Californian shrub and creates the perfect setting in which to relax and unwind. It is the embodiment of nature and purity, just like a COEX home; and Pink Yarrow, a hot, fuchsia pink, which becomes even more vivid when combined with the brilliance of white or the natural verdance of Greenery.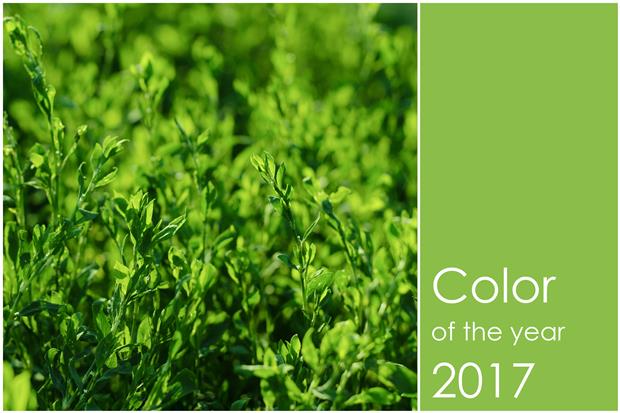 Furthermore, green and pink are considered by interior designers and chromotherapists to be very en vogue and a colour combination that confers poise and elegance: it has a feminine edge and is particularly suited to the bedroom, particularly light pink; it is captivating and stimulating, bringing the look of Summer 2017 into your living space.
Turning down the dial with the cooler colours, Pantone renders 2017 with Island Paradise, a cool blue green shade that entices us to escape beyond the horizon; intense Lapis Blue, conferring radiance and energy; and Niagara, a shade that offers a sense of comfort, security and trust. 
The latter characteristics can also be said of COEX fabric, an elegant, 100% natural and fireproof screen, which can be made up in a wide variety of colours. Adding a pinch of spice, Pantone 2017 also features Flame, a flamboyant and vivacious red-based orange, which should be used sparingly for accessories or individual pieces – to create "fireproof" chic: something that COEX, "by its very nature", does best!
You might also be interested