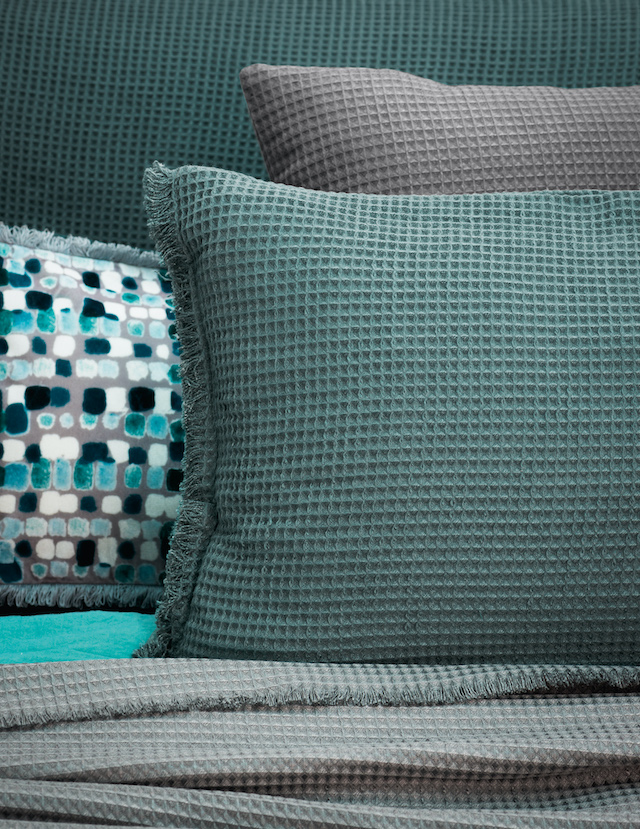 GAUFRES | DOMINIQUE KIEFFER
GAUFRES, is one of the new contract fabric collection of Dominique Kieffer brand by Rubelli who presents an important novelty from the qualitative point of view: this false plain piece-dyed linen and viscose, is permanently fireproof.
The name and design of the fabric recall the shape of the "waffle", in French gaufres, adding a hint of sweetness to this collection.
GAUFRES is suitable for decorative use and curtains.
The GAUFRES model has the following technical features:
Composition: 70% Viscose | 30% Linen
Height: 150 cm
Colors: Gris, Laguna, Violet, Indigo