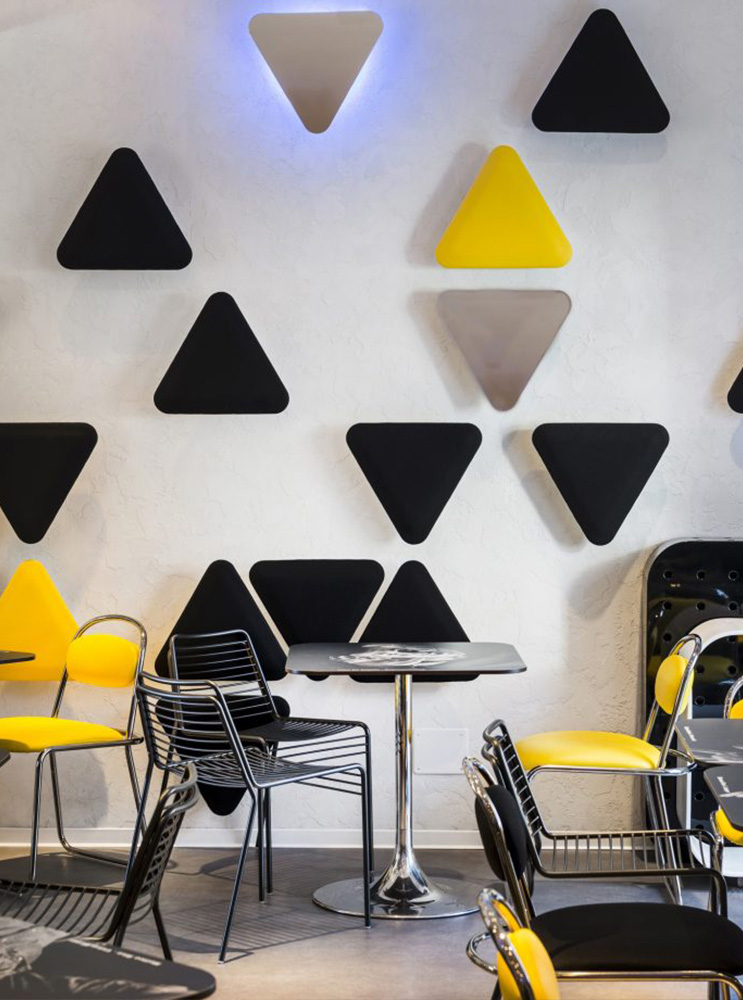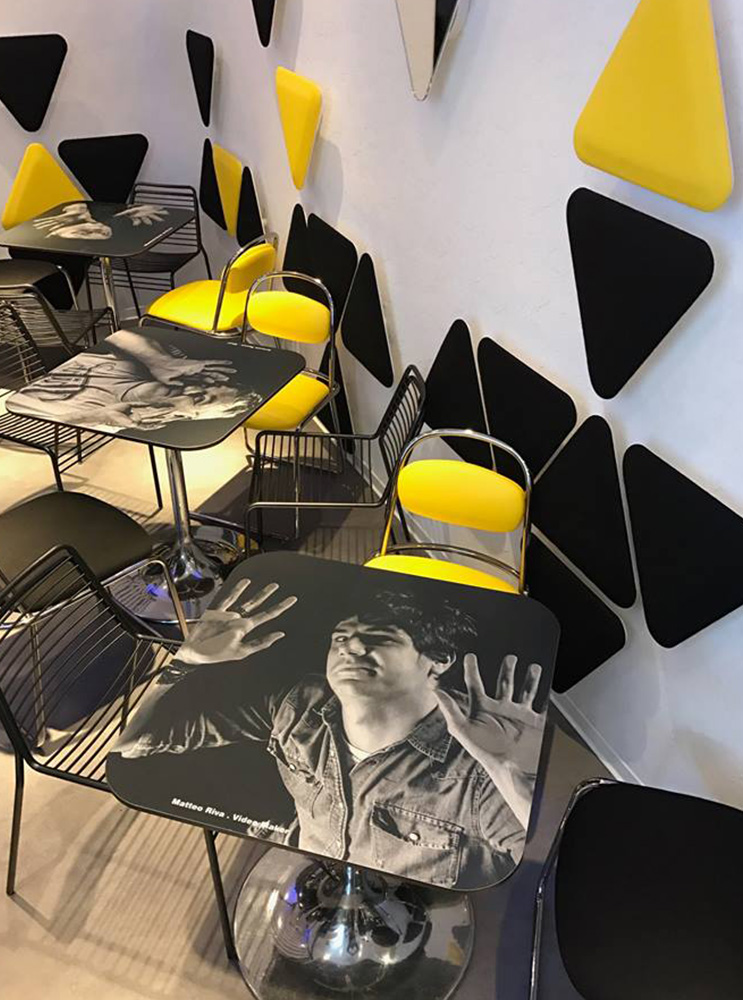 E.WALL TM Made of COEX®
"THE BAR"
"ThE BaR", the bar of the future of the Ventura - Lambrate district designed by architect Simone Micheli was inaugurated during the Milan Design Week 2017.
Improves acoustic comfort, but is also a complement of interactive light furniture that moves with customisable or predefined scenarios, creating a dynamic scene that imitates the movement of people, their gestures and thoughts and makes the environment comfortable and safe.
The architect Simone Micheli's idea was to give life to a unique and dynamic experiential place that moves and interacts with people, fragments of life put on stage in a place to meet and socialise, faces and scenographies that create relationships and tell experiences to live and share. All respecting nature and ensuring maximum safety from fire, essential for public places.
Designed to become the most attractive place to meet up and socialise in the area, "ThE BaR" is an ethical and smart design where safety and sustainability are guaranteed through the use of COEX® fabrics lining the decorative, interactive and sound-absorbing E.WALL TM panels, of Treviso Made.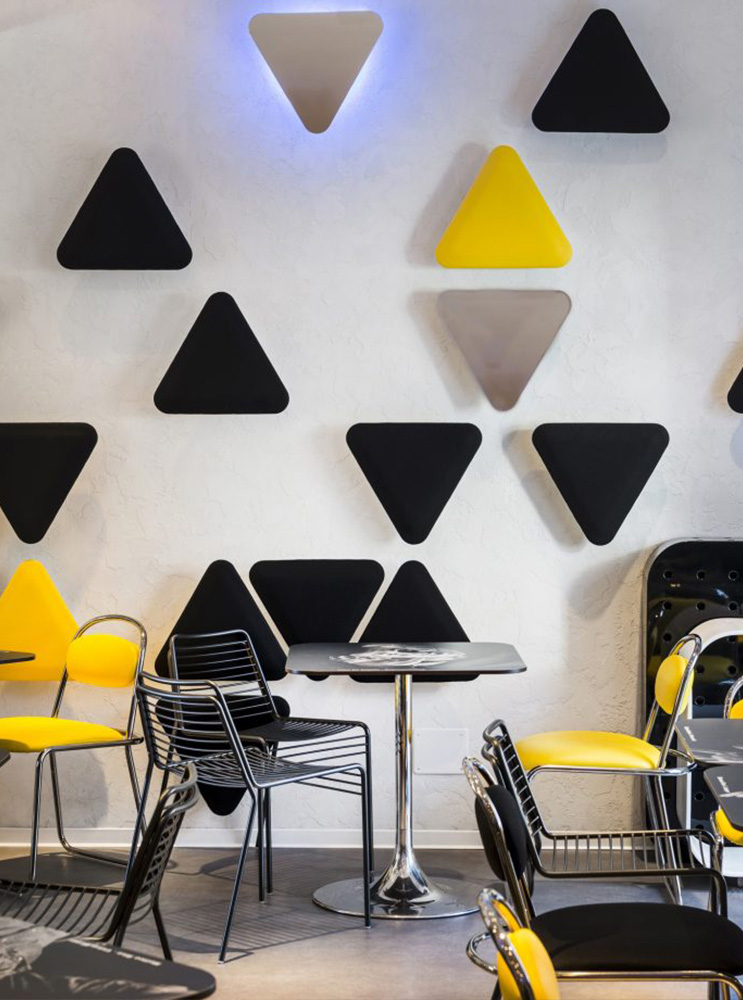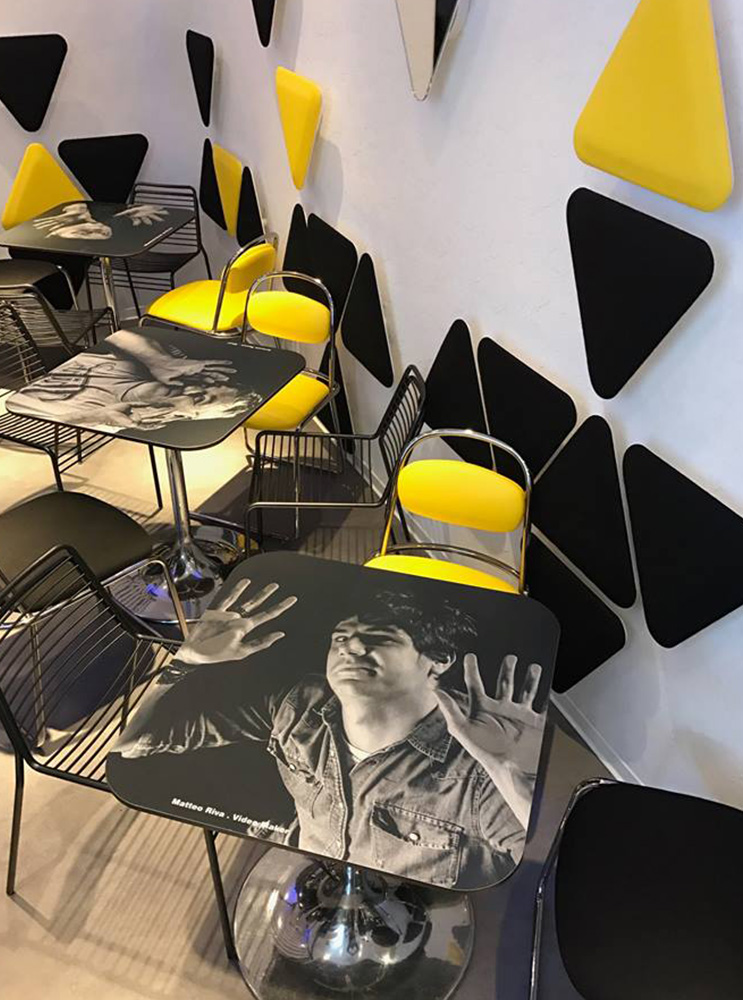 You might also be interested